The Board of Directors has 12 members, who are elected at the GEMN Annual Meeting. Members serve staggered three-year terms, to a maximum of two terms. Below are the Board members as of May 2023, with the GEMN member organizations they represent. Currently there are two vacancies on the Board.
The Rev. Jean Beniste
Diocese of Chicago & Christ Church, Waukegan, Illinois
"A native of Haiti, I was raised in the Roman Catholic tradition, where I worked as a missionary in Haiti and the Dominican Republic. In 2001, I married Monica Beniste (originally from Mexico) who is the mother our two daughters, Annelise and Solange. We are an intercultural family with a joyful spirit. I am fluent in four languages, (Creole, French, Spanish and English). In 2003, I was received into the Episcopal Church at Trinity Cathedral in Miami, where I discerned a call to become an Episcopal priest. I attended Virginia Seminary and in 2014 was ordained to the priesthood. I began my ordained ministry at St. Paul's Parish in Washington, D.C., and then became the missionary priest-in-charge of Holy Redeemer Episcopal Church, a bilingual ministry in Lake Worth, Florida. I was later canon for Latino ministry at Christ Church Cathedral, Indianapolis. I am currently rector of Christ Episcopal Church, Waukegan, in the Diocese of Chicago. As a missionary in the Episcopal Church, I enjoy ministering in cross-cultural contexts and speaking about mission. I dialogue with groups and cultures to discover God's revelation in other cultures and help people discover God in their own culture."
The Rev. Canon Walter Brownridge, J.D.
Standing Commission on World Mission and Diocese of Vermont
Walter Brownridge and his wife Tina served as missionaries of the Episcopal Church in Cape Town, South Africa from 2003 to 2006. Ministering out of St. George's Cathedral, he became friends with Nobel Laureate Archbishop Desmond Tutu during the early years of Black majority rule in South Africa and the struggle to overcome the racism and colonialism of apartheid. Walter is a member of General Convention's Standing Commission on World Mission. As canon for cultural transformation in the Dicoese of Vermont, Walter is responsible for inspiring, forming and gathering the people of the diocese as they seek God's vision for Beloved Community, particularly in the areas of racial reconciliation, creation care and stewardship. He organizes Civil Rights Pilgrimages to Atlanta, Montgomery and Selma. Walter was a co-editor and contributor to the August 2022 tribute volume of the Anglican Theological Review in honor of Archbishop Tutu. He was also a contributor to the award-winning anthology, Preaching Black Lives (Matter), published in 2020. He previously served as priest associate at Christ Church, Grosse Pointe, Michigan. A graduate of General Theological Seminary in 2000 and ordained a priest in the Diocese of Ohio in 2001, he served congregations in Ohio, Delaware and New York City. For five years he was dean of St. Andrew's Cathedral in Honolulu, Hawaii and was associate dean at the School of Theology at the University in the South in Sewanee, Tennessee. Walter holds a B.A. from John Carroll University, M.A. from the University of San Diego and J.D. from Georgetown. Prior to ordination, Walter was a lieutenant in the U.S. Marine Corps and practiced law for ten years as a federal prosecutor. He and Tina have two adult sons.
The Rev. Grace Burton-Edward, D.Min., Secretary
Diocese of Atlanta & St. Thomas Church, Columbus, Georgia
Secretary of GEMN, Grace is a member of the Global Mission Commission of the Diocese of Atlanta, which supports a relationship with the Diocese of Cape Coast in Ghana. Grace has served as rector of St. Thomas Church in Columbus since 2014 and is a member of the General Convention's Standing Commission on World Mission (SCWM). She is the originator and co-author of the GEMN study guide, Questing: The Way of Love in Global Mission and co-editor of the SCWM publication, Becoming a World where Love is the Way: Guiding Principles for World Mission. Originally ordained as an American Baptist pastor in 1994, she served in American Baptist, United Methodist and ecumenical settings before discerning a call to the Episcopal Church, where she was ordained a priest in 2007. Grace graduated from Mississippi College in Clinton, Miss., attended Southern Baptist Theological Seminary in Louisville, Kentucky, completed the M.Div. at Christian Theological Seminary in Indianapolis, and a D.Min. in congregational development at Seabury-Western Theological Seminary. She and her husband Taylor have two adult sons.
The Rev. Meredith Crigler
Diocese of Texas
Meredith is chair of the Diocese of Texas World Mission Board, which encourages and supports global partnerships within the diocese including companion relationships with Southern Malawi, Costa Rica, and North Dakota. Ordained in the Diocese of Texas in 2010, she is rector of Trinity Episcopal Church in Baytown, which is growing partnerships with the home churches of its parishioners from Caribbean islands. Meredith graduated with majors in both neuroscience and religious studies from Claremont McKenna College in Southern California, has an M.Div. from Virginia Theological Seminary, and is currently in a DMin in preaching program through Bexley Seabury. Born into a Navy family, she has traveled extensively across the United States and twenty-four countries/territories, including seasons as a student researcher in tropical ecology in Costa Rica, as a guest teacher in Antoa Village, outside of Kumasi, Ghana, and as a guest lecturer at Msalato Theological College in Dodoma, Tanzania. In addition to her focus on God's mission globally and in the parish, she is a mentor and instructor with Backstory Preaching and a certified Daring Way and Dare to Lead Facilitator.
Ms. Jenny Grant
Office of Global Partnerships of the Episcopal Church
Jenny serves as the Officer for Global Relations and Networking in the Office of Global Partnerships of the Episcopal Church.  She develops mission-related resources, maps companion relationships across the Anglican Communion, shares the story of Episcopalians engaged in global mission, and works on other projects supported by departments across the Presiding Bishop's staff.  Jenny served as a Young Adult Service Corp missionary in Kenya and a contractor on the Asset-Based Community Development initiative, "Called to Transformation." She is passionate about the intersection between faith and justice around the world and cares deeply about how the Episcopal branch of the Jesus Movement is participating in that transformation. Jenny completed undergraduate and graduate degrees in social work and non-profit management at the University of Georgia.  She serves on GEMN's Mission Formation Program Team.  She lives in the Diocese of Southern Virginia with her husband Jared, also a former member of the Young Adult Service Corps, and two young sons.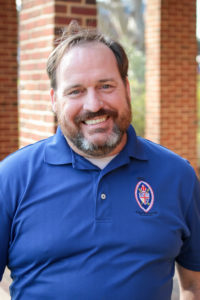 Mr. William Kunkle Treasurer
Diocese of Southwest Florida
Bill served two terms on the GEMN Board and is currently GEMN's treasurer, though no longer on the Board. During his decades as a mission leader Bill has organized, led and/or facilitated more than 500 short-term mission teams. He served as executive director of the Dominican Development Group, which carries out a wide range of mission work, program support, development and self-sustainability initiatives with the Episcopal Diocese of the Dominican Republic. His work included dozens of short-term mission trips each year from dioceses throughout the Episcopal Church and from other denominations. Bill served as an appointed missionary to the Diocese of the Dominican Republic through the DFMS and then as an Episcopal Volunteersin Mission (EVIM). Bill has long served on the Companion Diocese Committee of the Diocese of Southwest Florida. Currently he is executive director of the Province IX Development Group (PDG), which assists dioceses in Province IX and beyond to develop sustainable programs and diocesan self-sufficiency. Bill is the founder and president of Kunkle Contracting, Inc., a Florida-certified construction firm based in the Tampa area.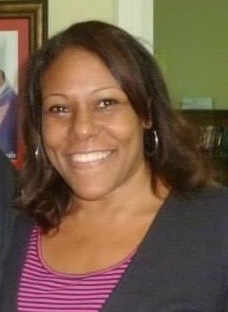 Ms. Ayda Patricia Martin, President
Iglesia Episcopal Dominicana / Diocese of the Dominican Republic
Ayda Patricia es episcopal por tradición familiar, miembro de la Iglesia San Andrés de Santo Domingo, República Dominicana. Realizó estudios secundarios en el Colegio Episcopal San Andrés y educación universitaria en administración de empresas en la UNPHU de Santo Domingo. Laboró en empresas multinacionales en áreas administrativas y en la oficina diocesana de la Iglesia Episcopal Dominicana en la oficina de coordinación de equipos misioneros. Ha contribuido al crecimiento y al fortalecimiento de la misión de la Iglesia a nivel congregacional, diocesano y ultramar en comités de trabajos ecuménicos, de planificación y desarrollo de programas de jóvenes y adultos. Sirve en el ministerio laical licenciado y es cursillista. Su mayor pasión siempre ha sido contribuir con el desarrollo personal de los más vulnerables desde la solidaridad evangélica de Jesús y promover el discipulado misionero.
Ayda Patricia has worked in the missionary teams coordination office of the Dominican Episcopal Church and has contributed to the growth and strengthening of the mission of the church at the congregational, diocesan and international levels through ecumenical work, planning, and development of youth and adult programs. With administrative experience working in multinational companies, she is a member of the Iglesia San Andrés de Santo Domingo. Ayda completed secondary studies at the San Andrés Episcopal College and studied business administration at La Universidad Nacional Pedro Henríquez Ureña in Santo Domingo. She serves in licensed lay ministry and is a cursillista.
Ms. Molly O'Brien, M.P.A.
Diocese of Pennsylvania
A former Vice President and interim Coordinator of GEMN, Molly is a member of the Global Mission Commission of the Diocese of Pennsylvania.  After visits with Cristosal in the Iglesia Anglicana de El Salvador, Molly helped found the Vermont-based Cristosal Base Community.  With a passion for learning about people and cultures, she has taught high school Spanish in independent schools, developed competency-based graduation plans for immigrants and refugees, and helped women re-enter their communities and the workforce after incarceration. She served as administrative coordinator for the Center for Anglican Communion Studies at Virginia Theological Seminary, which connects seminarians and faculty to the breadth of theological and cultural perspectives of global Anglicanism through speakers, cross-cultural study programs, and collaborations with institutions around the world to promote reconciliation and global mission. She holds a bachelor's degree in Spanish and anthropology from Smith College and an M.P.A. degree from George Mason University. She serves on the staff of Eastern University in Pennsylvania. Molly lives in Berwyn, Penn., with her wife, the Rev. Veronika Travis.  She is a member of Christ Church, Ithan, and St. Martin's Church, Radnor, in the Diocese of Pennsylvania.
The Rev. Paul Rajan, Vice President
Diocese of Newark & InterChristian Initiatives
Vice President of GEMN, Paul is Vicar of the Church of the Good Shepherd in Wantage in the Diocese of Newark. Originally from Tirunelveli Diocese in the Church of South India, Paul was a cross-cultural missionary in the Indian state of Karnataka. In New Zealand he worked among migrant communities of Samoans, Tongans, Fijians, Fijian Indians, Sri Lankans, Ghanaians, Nigerians and the Asian and Indian diaspora communities under the umbrella of Global Peace Mission, Ethnic Voice New Zealand, and the New Zealand government.  In the USA he has pioneered InterChristian Initiatives, a mission to reach and teach. In addition to a B.Th. degree, Paul holds an M.A. from Madurai University, India, and an M.Div. from Interfaith Seminary in New York, where he served as dean of students.  He is studying for a D.Min. from Bexley Seabury Seminary in congregational development.
The Rt. Rev. Alan Scarfe, D.D.
Diocese of Iowa
Alan served as the mission-activist Bishop of Iowa from 2002 to 2021. He was born and raised in Bradford, England, in a parish committed to global mission. After studying theology at Oxford, he spent two graduate years at the Romanian Orthodox Institute, where he also worked clandestinely for human rights. He was confirmed and became a lay reader in the Anglican Church in Bucuresti. In the USA Alan trained missionaries for the Slavic Gospel Assn. in Wheaton, Illinois, and directed a research agency, Keston USA, which supported religious freedom in communist nations. As a parish priest in Los Angeles he supported work in the Middle East and South Africa. In Iowa, Alan oversaw companionships with the dioceses of Swaziland (Southern Africa), Brechin (Scotland), and Nzara (South Sudan), and he traveled to each diocese multiple times.
The Rev. Canon Helen Van Koevering, D.Min.
Diocese of Lexington
Helen spent 26 years as a missionary in the Diocese of Niassa, Mozambique, where she served at various times as a community development officer, women's desk officer, diocesan secretary, parish priest and director of ministry, and is an honorary canon. A British citizen, Helen is rector of St. Raphael's Church in Lexington, Kentucky. She served as a missionary in Zimbabwe, as World Church Officer for Bishop Rowan Williams and the Diocese of Monmouth, Wales, and as General Secretary of the Mozambique and Angola Anglican Association. Helen is a member of GEMN's Mission Formation Program Team. She holds a B.A. from Durham University, M.Phil. from Bristol University, and D.Min. from Virginia Seminary. She speaks Portuguese and Shona and has background in French and German. She is the author of Dancing Their Dreams: A Theological Reflection on the Lives of Anglican Women on the Lakeshore of the Diocese of Niassa, Mozambique. She and her husband Mark, the Bishop of Lexington, have three grown children.